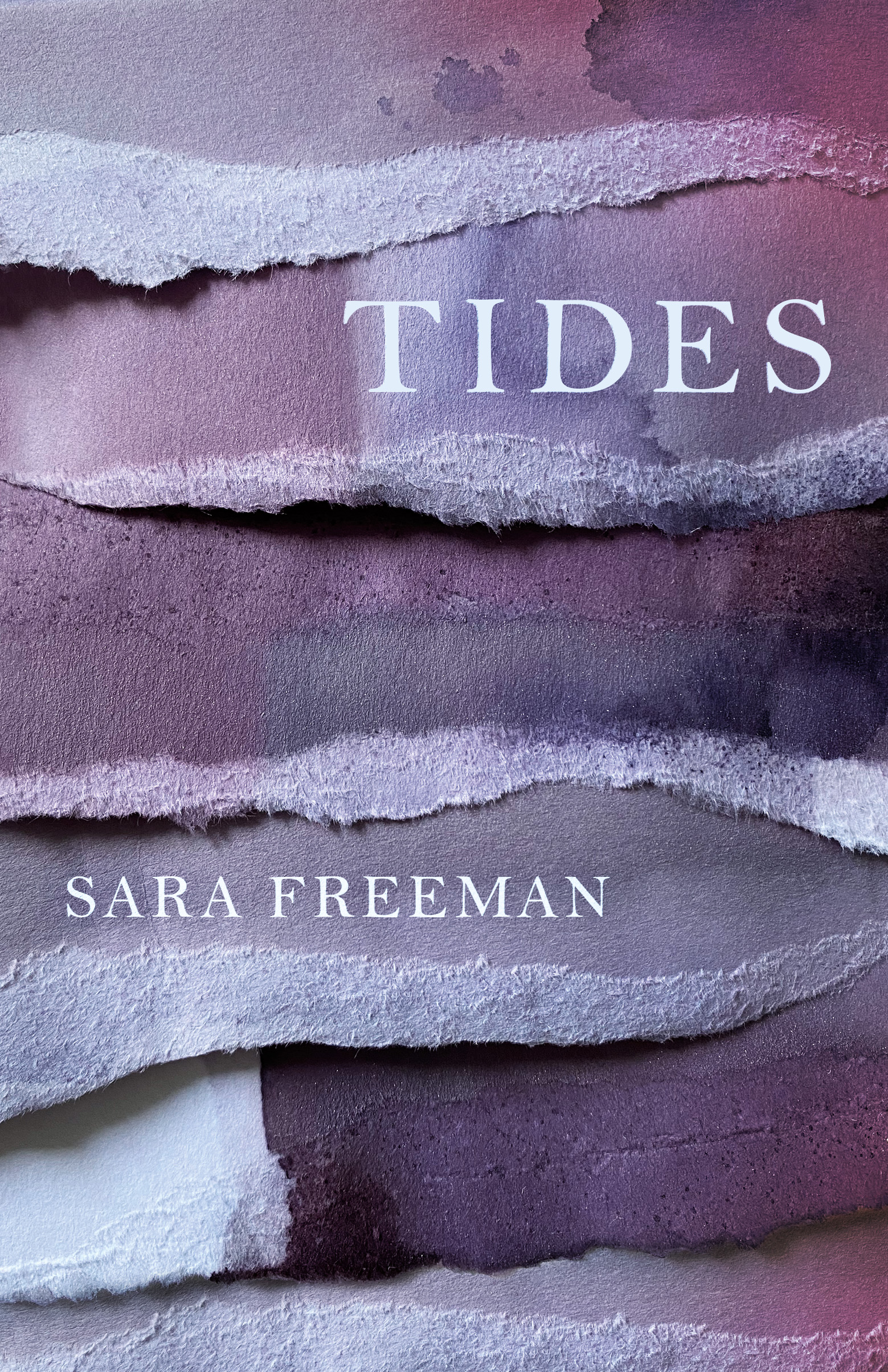 "
Tides
is concerned with what is intentionally hidden, flickering or muddied, waiting to be excavated . . . As the story unfolds in short sections sometimes only a sentence long (calling to mind Jenny Offill's "
Dept. of Speculation
" and "
Weather
") what's most hypnotic is what's revealed beneath the waves of language: the impossibility of leaving one's past behind . . . Just as the tides are something we can count on, our life events are imprinted inside of us, fossilized and imperfect shells swirling with their own kind of broken beauty."
"Mercurial…. Freeman's prose is taut and illuminating, a style that manages to be both detached and emotionally devastating… A powerful intelligence underpins this work, which concerns itself with familiar subjects of loss, legacy and love. So accomplished is Freeman's interrogation of these matters that it is hard to believe it is her first book… [a] beautifully observed, elegantly written debut… Bleak but beautiful, a life understood instead of under siege."
"In this stunning debut novel, a woman's life unravels, builds and unravels again across a series of sparse and staggering vignettes. "
-
Kerry McHugh, Shelf Awareness
"An emotionally charged story of wanderlust and longing unfolds in Freeman's captivating debut....With an intricate narrative and in deceptively simple language, Freeman captures the full extent of loss. Complicated and enchanting, this prismatic examination of emotional endurance is a winner."
"Brilliant, elegant and unsparing,
Tides
is a lyrical meditation on selfhood: Sara Freeman illuminates, with a poet's eye, the shifting interior landscape of a woman adrift."
- Emma Cline


"Body and soul, heart and mind, spirit and ground: in this astonishingly moving, taut debut, Sara Freeman gives us a woman on the edge of her own emotional survival. A thrilling, visceral story of grief and renewal."
- Stacey D'Erasmo


"A tale of internal exile, of a woman on the lam from her own loved ones and from the memories that cage her.
Tides
is a marvel — lyrical and suspenseful at the same time."
- Jonathan Dee
"I read Tides in two voracious sittings, thrilled by the push-pull of Sara Freeman's prose: the tightly-controlled surface lyricism barely containing the violent upheaval beneath. Freeman inhabits the mind of her nearly-unhinged narrator so fully that the reader comes to understand—and even identify with—the sometimes twisted logic of grief and unmet longing. Who are we, as women, apart from the ones we love, or try to love? A beautiful, painfully-prescient debut from a wildly talented new writer."
- Jamie Quatro


"It's one of the most carefully written, brave, honest, devastating books I've read for a long time. There were lines in it so emotionally accurate and merciless they made me squint up my eyes. It's explosive. But the effect is the inside-your-body, barely-heard-properly percussive receipt of a detonation felt at a distance."
- Cynan Jones


"To read Sara Freeman's
Tides
is to witness the stunning aftermath of an intimate disturbance—a wave glowing in the dark. As readers we watch the exquisite beauty of its surface and are plunged inside its startling depths. Freeman reminds us of the grandeur and terror of being alive with others in whose company we might luminesce."
- Jennifer Tseng
"An irresistible debut novel about a woman's several loves. Sara Freeman writes wonderful sentences, wavy and surprising and full of sensations."

- Christine Schutt
"Sara Freeman goes about her business in Tides with such cool composure that I didn't fully register the serious heat of the thing until my eyebrows had started to sizzle. I'm amazed that this is a first novel. There is something very large to be found in this wonderfully compressed work."

- Laird Hunt
"Delicate, unconventional, contemporary—Tides is a novel held together by electricity, like a storm that just won't break."

- Padma Viswanathan
"Sara Freeman is such a gifted writer, and she maps with great beauty and precision the territory of loss. This novel is lovely, dark, troubling, and deep."

- Alix Ohlin
"Gripping and chillingly topical,
Tides
is precise and pared down to the shape of myth with the electricity of a real encounter. A vivid, propulsive portrait of grief and resilience, it is impossible to not fall into its hypnotic rhythm—a masterful debut."
- Heidi Sopinka
"A compulsive read — this story and its characters seeped into me, so that I often thought of them between spells of reading. Freeman's voice has a salt to it that feels both evocative of and independent from the sea-streaked setting. The main character has venom, but she seems more self-stinging than anything, which only adds to the story's unsettling allure. From the crystalline prose to the plot's syncopated rhythm, Tides is an incisive, memorable debut. "

- Eliza Robertson